Client Testimonials:
Stephen Dill
Digital Strategist Sharon, Massachusetts
Michael was my choice to guide me in forming a Subchapter S corporation, launching it, and managing it. His counsel was thorough, timely, and proved to be very dependable. He worked well with my CFO in thinking through each alternative while deciding the structure of the entity, employment contracts, compensation plans, and the articles of incorporation. I have used Michael ever since and consider him a friend, as well as a highly reliable sounding board. I emphatically recommend Michael's services!
---
Dr. Michael Goldstein
Owner, Holistic Center at Bristol Square Walpole, MA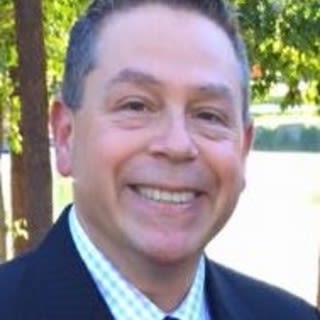 I have known Michael Kraft for over a year and a half. I have used his services for several different situations and have found him to be reliable, knowledgeable and very professional. He returns phone calls in a very timely manner and is never abrupt. He takes his time in answering my questions and advises me in a way that I can make an informed decision. His knowledge of numerous business matters gives me tremendous reassurance that I have someone that is looking out for my best interests. His professional rates are very reasonable. If you are looking for an attorney that is going to go above and beyond from what you expect from someone in the legal profession, then Michael Kraft is that person.
---
Andy Birol
Consultant, Retired, Birol Growth Consulting Pittsburgh, PA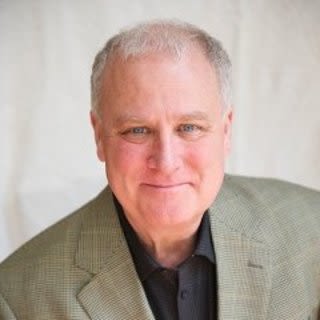 Michael Kraft is, of course, a great attorney, but what sets him apart is his profound ability to empathize, diffuse conflict and clearly state win-win solutions. As an entrepreneur, committed advisor, and socially-minded citizen, when you hire Michael you get the whole package! Great results, likely friendship and someone, who will put his interests way behind yours. If you need an attorney call Michael and he will be there for you!
---
Client Testimonials:
Scott Johnson
Owner, TimePay$ Randolph, MA
Michael is very thorough and makes an excellent effort to understand what our needs and concerns are before he makes recommendations. I always feel he protects our interests and he is a flexible and strategic negotiator in the face of gray areas. In other words, he knows where and when to hold the line or compromise.
He also looks to use time efficiently and cost-effectively. It is a very collaborative experience working with him, highly intelligent, detail-oriented yet practical and pragmatic.
---
Michael Morrissey, CPA
Member, Kesner, Godes and Morrissey Randolph, Massachusetts
Michael has done legal work for my firm and our clients. His work is always conducted with the utmost professionalism. I would highly recommend him for your legal matters.
---
Michael S.
Michael Kraft has represented me both personally and for my business over the past ten years. He has worked on real estate issues (including zoning and deal negotiations) as well as corporate issues including partnership agreements, contract work, and employment problems. In each of these cases, Michael's counsel has been wise and he has been thorough in his approach. He is not afraid to tell me things I do not want to hear. I trust him completely and would highly recommend him.
---
Larry
Michael has been my real estate attorney for more than 20 years. He has competently fielded all the curve balls that I have thrown him over that time. He works hard, is frank about when he will complete an assignment, and always delivers on time. He is thorough and well-organized. He is also a great professional writer! I offer my highest recommendation.
---
A.G.
Owner, I.T. Services Company
There are many options when deciding how to incorporate your business. Michael advised me as to how he thought I should incorporate, explaining all of my choices and the reasoning behind his advice. Incorporating as an LLC has proven an excellent decision for my business. I would recommend Michael's help on any legal matters you may have under consideration.
---
Eliot S.
Writer
I hired Michael to negotiate and draw up contracts for a new business venture that involved our first customer. Michael's strengths and skills made for an extremely positive outcome under difficult circumstances. He did the homework necessary to understand the nature of the business and the attendant opportunity and his personal skills allowed for a successful negotiated outcome. He took a lot of the stress out of the situation. If you are looking for someone who takes the time to understand their clients' needs and the skill to execute, I heartily recommend Michael Kraft.
---
George
Michael is a very competent and effective attorney. He's very engaged in his work, provides excellent legal insight and alternative scenarios for his clients, is open to discussion, seeks practical solutions, and is truly interested in the welfare of his clients. He's committed to achieving fair and reasonable outcomes in difficult legal situations. He has guided me well through many difficult and challenging times. He's all business, gets to the point, and is extremely trustworthy! He has my full endorsement!
Colleague Testimonials:
Andrew Schwartz, Esq.
Chair of the Consumer Financial Services Litigation and Compliance Group, Marshall Dennehey Warner Coleman & Goggin Philadelphia, PA
Michael Kraft and I have worked together in various legal matters over several years. Mr. Kraft is consistently conscientious in our dealings and demonstrates a comprehensive understanding of our mutual clients' needs and goals. Mr. Kraft is a highly effective communicator and a skilled and efficient issue spotter. Often, Mr. Kraft provides innovative approaches that have proved invaluable in the successful resolution of actively litigated matters and is a consummate professional.
Mr. Kraft possesses a unique insight into the highly specialized practice of consumer law defense. His strong base of knowledge sets him apart from many other professionals with whom I regularly interact.
Mr. Kraft is one of the professionals on whom I rely to effectively handle complex litigation. I strongly recommend Michael Kraft.
---
Alan Lury, CPA
Managing Director and Owner, JOBEA, LLC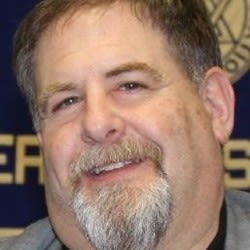 Michael is my "go-to" attorney that I turn to when I am in need of services for my clients. In addition, we have partnered together on each other's projects as well and I do enjoy working with him. My clients have been pleased with his services as they find him to be thoughtful, caring, compassionate, conscientious and understanding of their situations. He always keeps me in the loop regarding my clients with open lines of communication and his communication skills allow for concise and timely resolutions of issues. Michael offers outside the box approaches when necessary to resolve issues that are complex and multidimensional. He is very thorough in his approach and considers all sides of an issue. Finally, unlike many attorneys that are unreachable via phone and shy away from email, Michael is always accessible - a feature that I particularly enjoy since I also try to be as responsive and available to my clients and colleagues Michael does.
---
Mark Whitney, Esq.
Partner, Whitney Law Group, LLC Marblehead, MA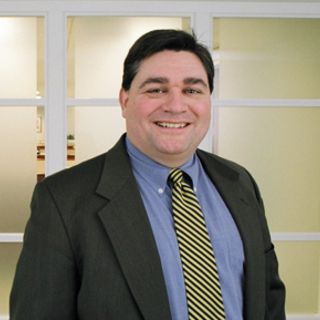 I am happy to endorse Michael Kraft. Michael is a highly skilled lawyer in a wide variety of business law, contract and real estate law matters. He has a practical approach to matters which means he identifies issues quickly and gets to the heart of the matter efficiently. I enthusiastically recommend him for your business law, contracts, and real estate law needs.